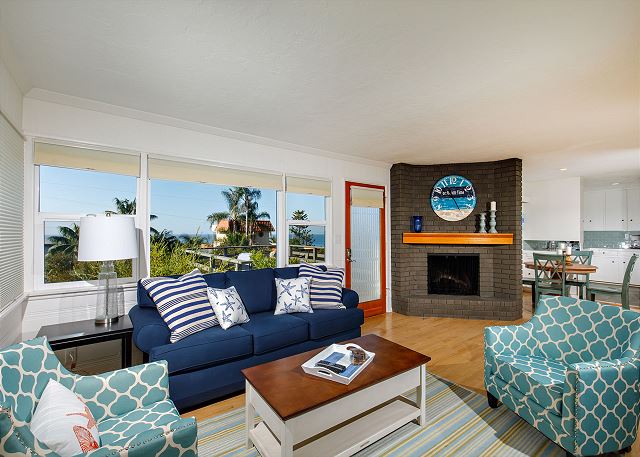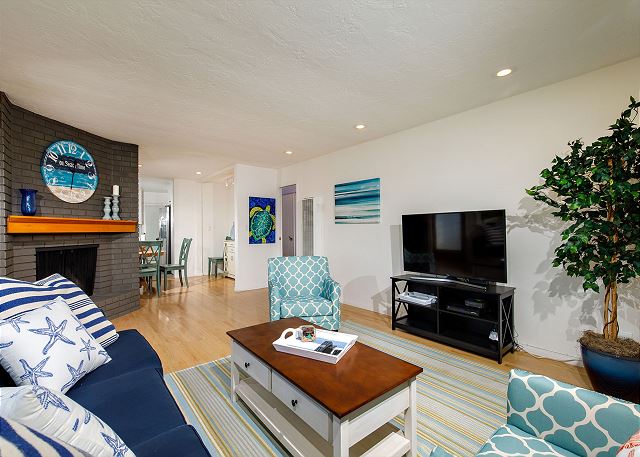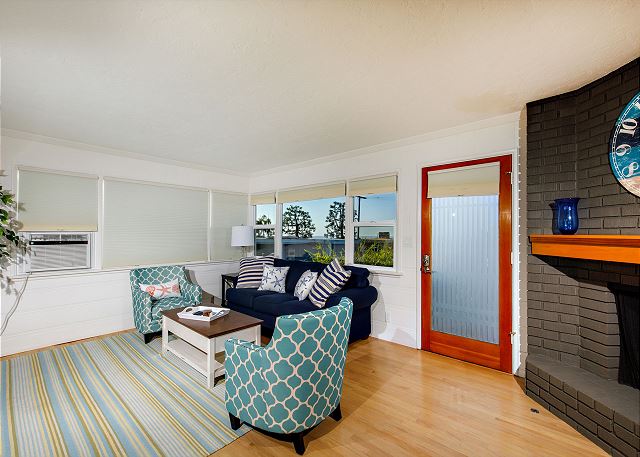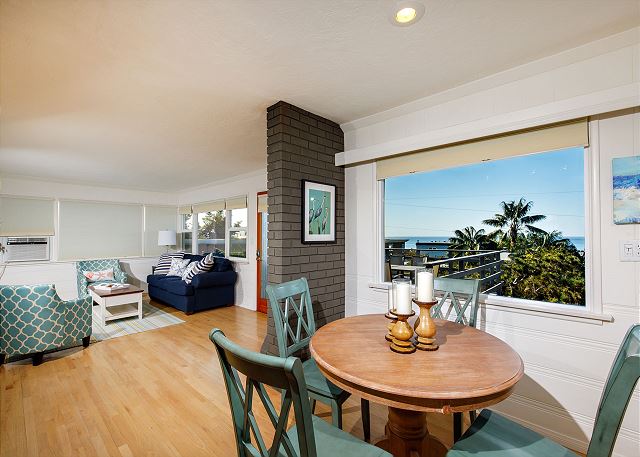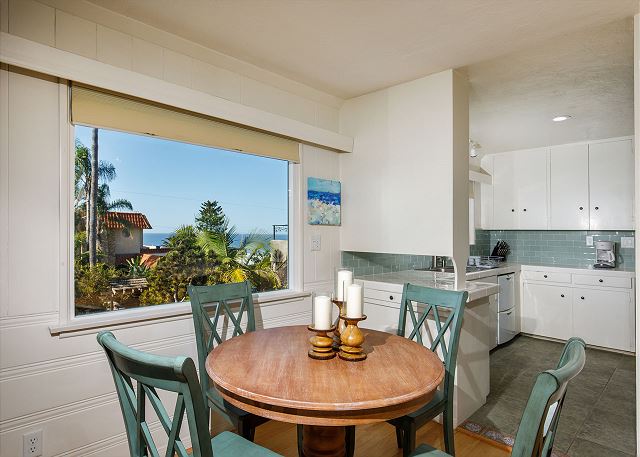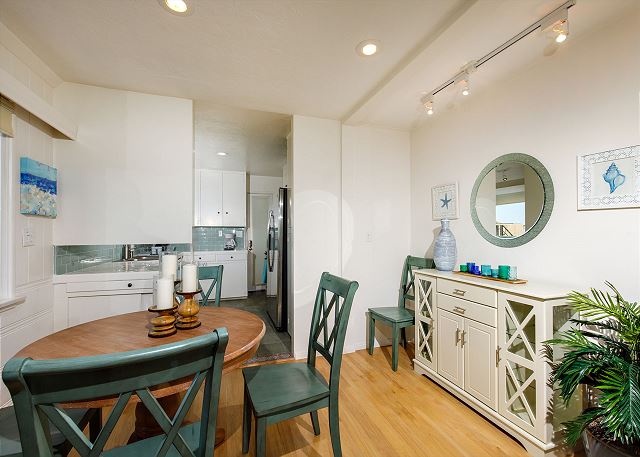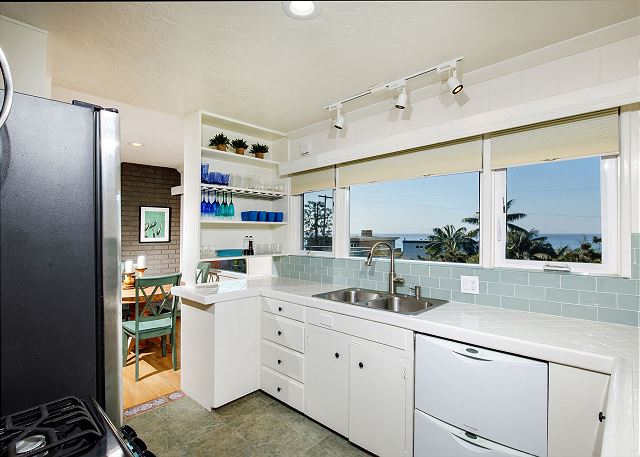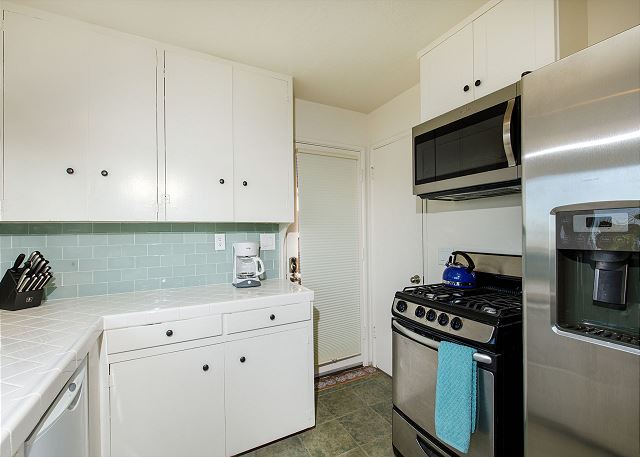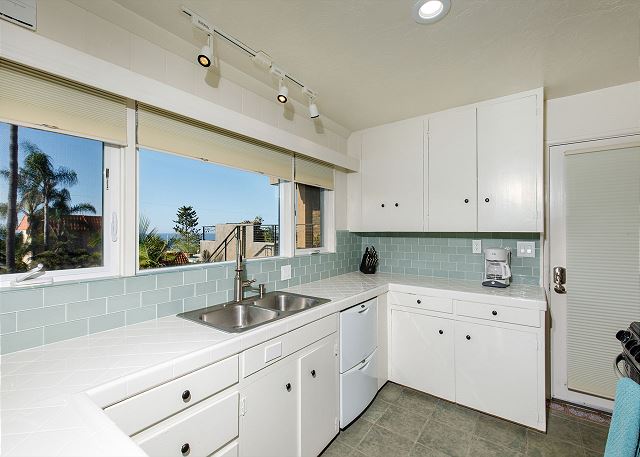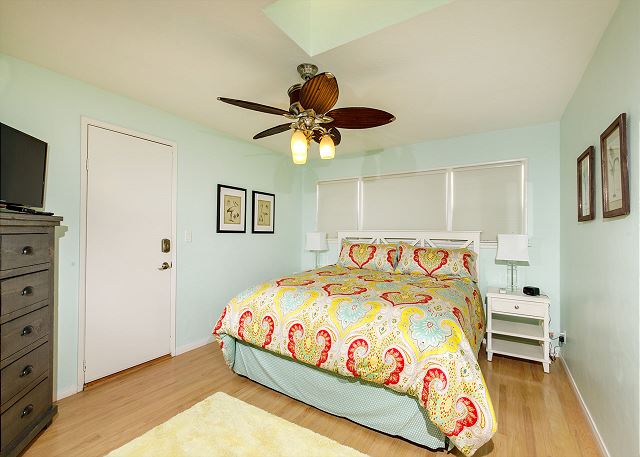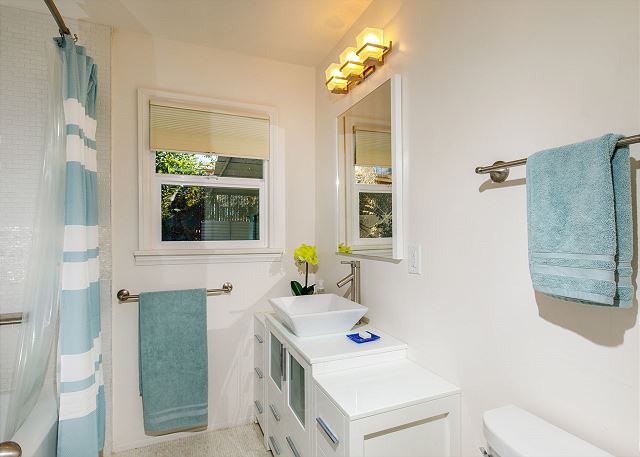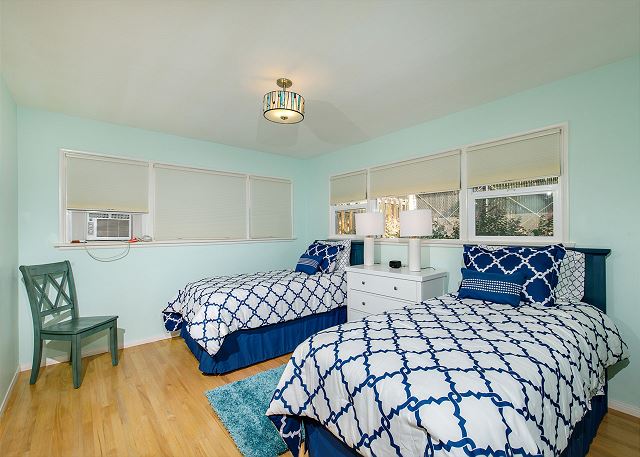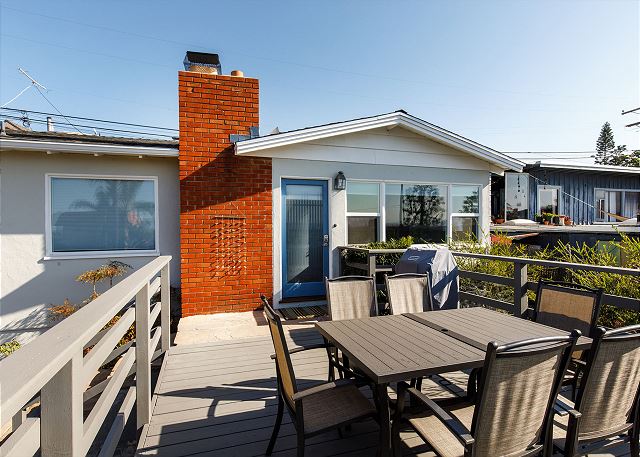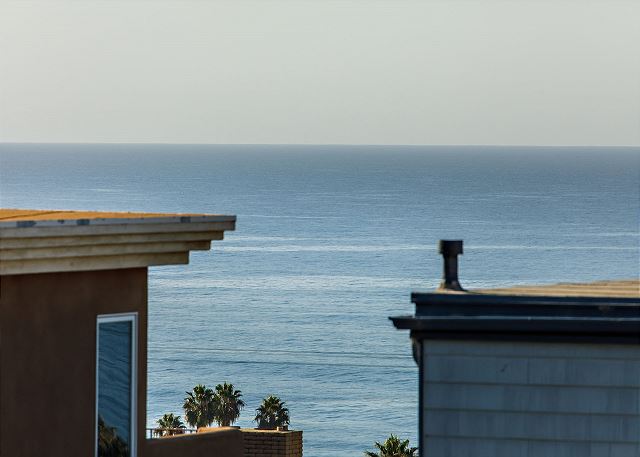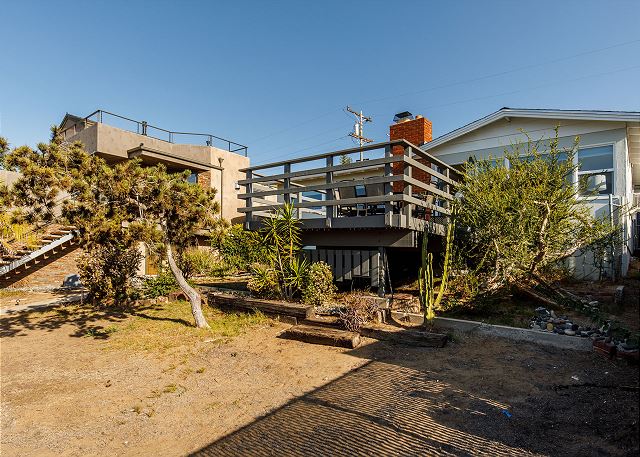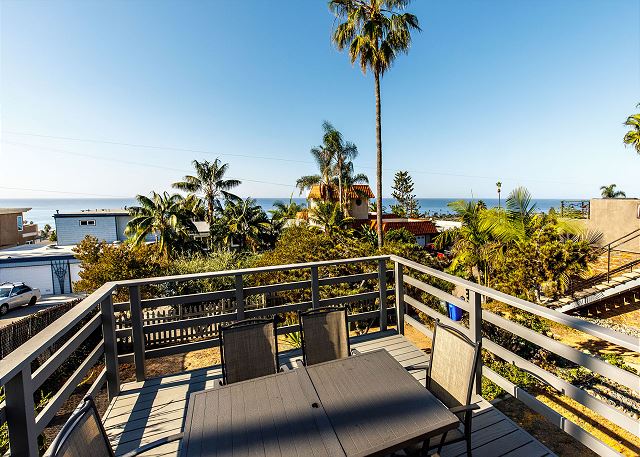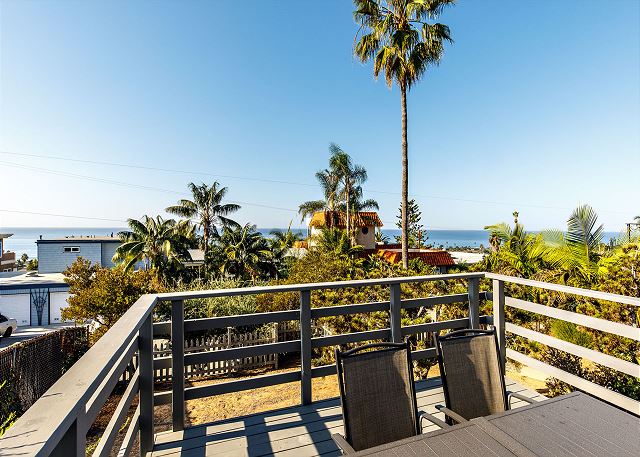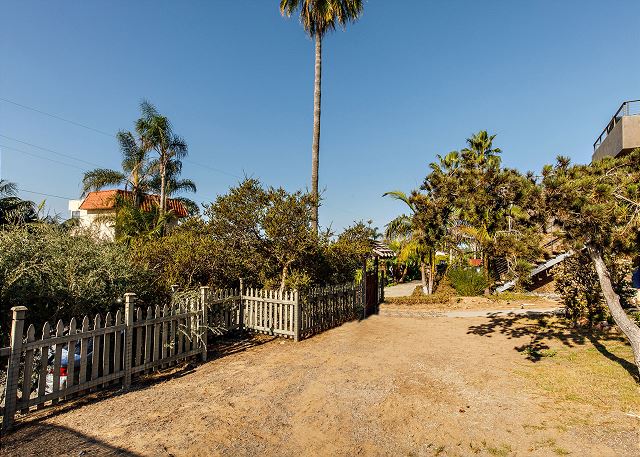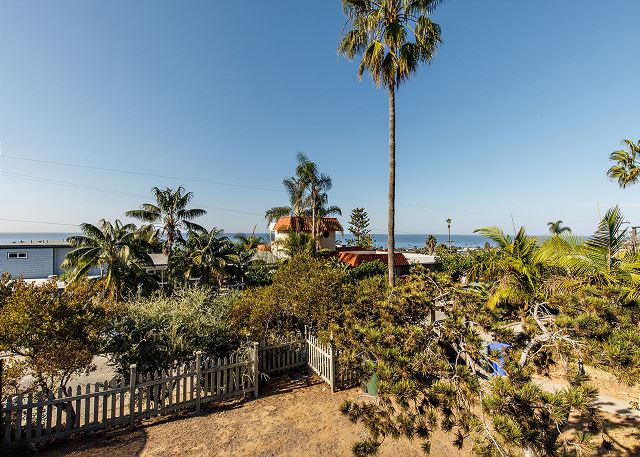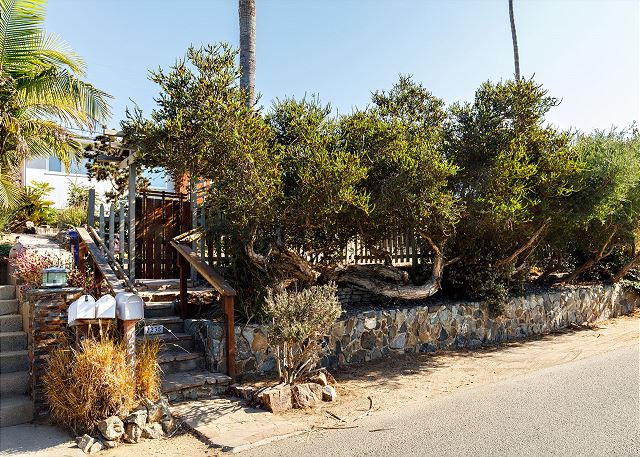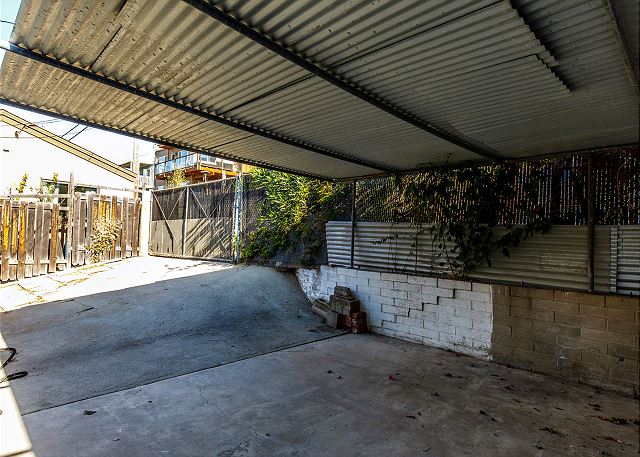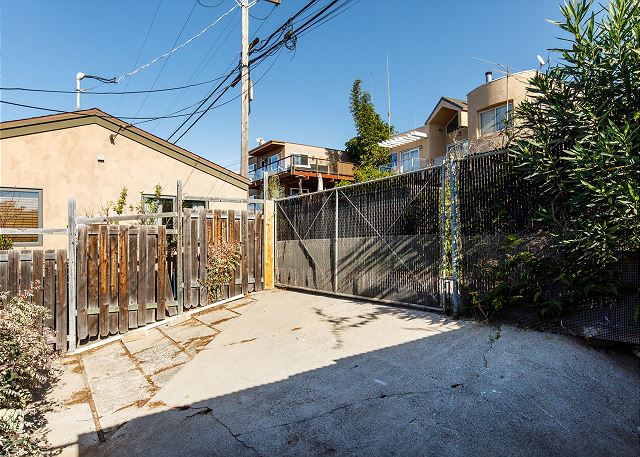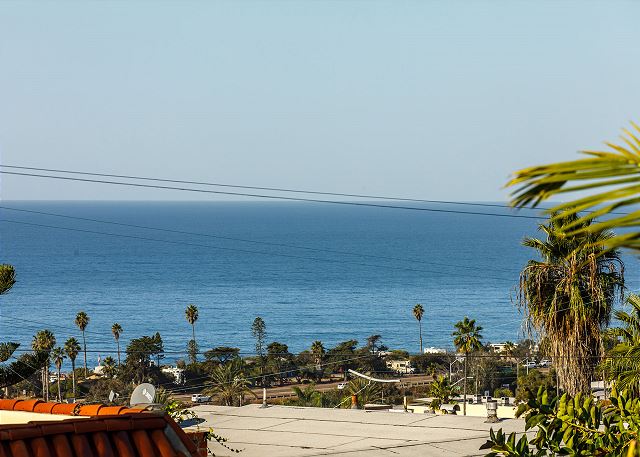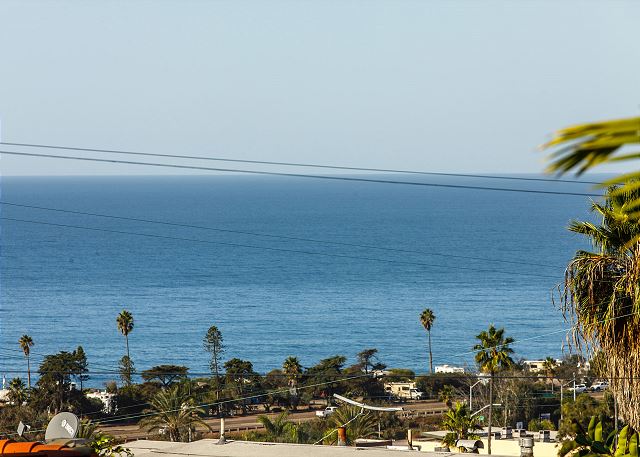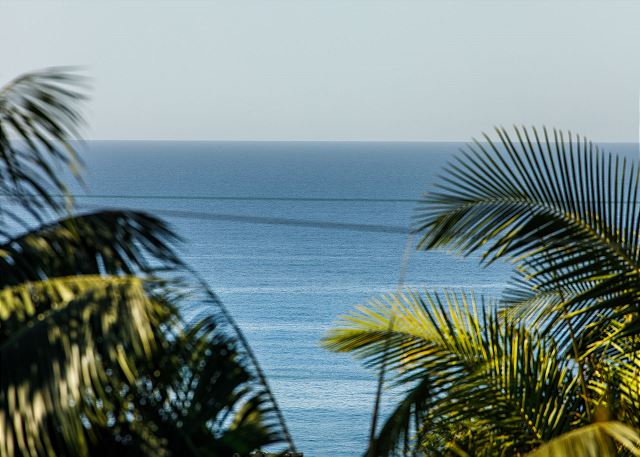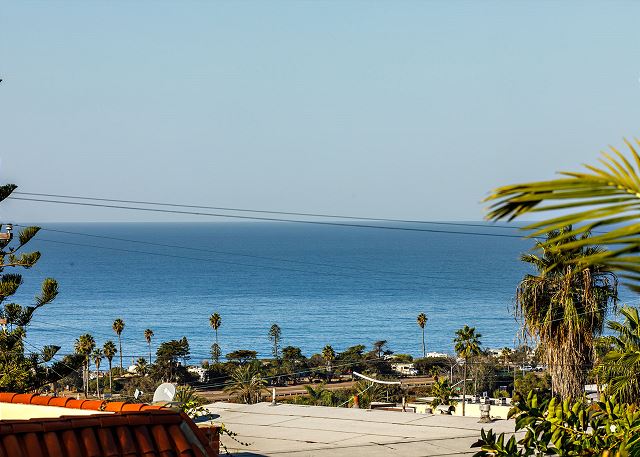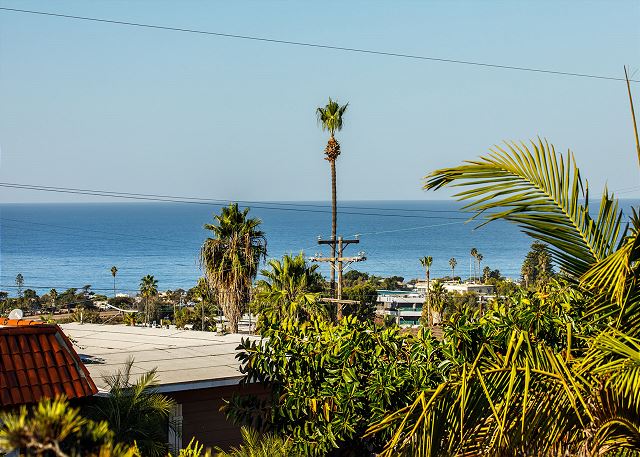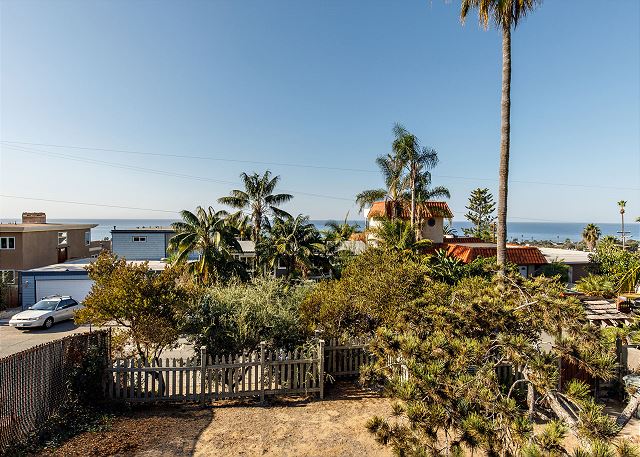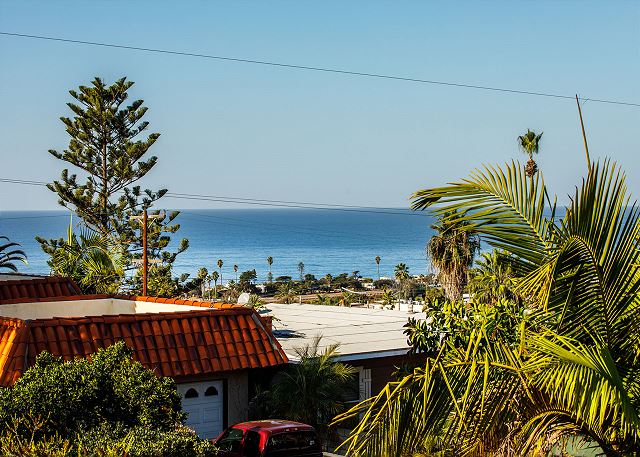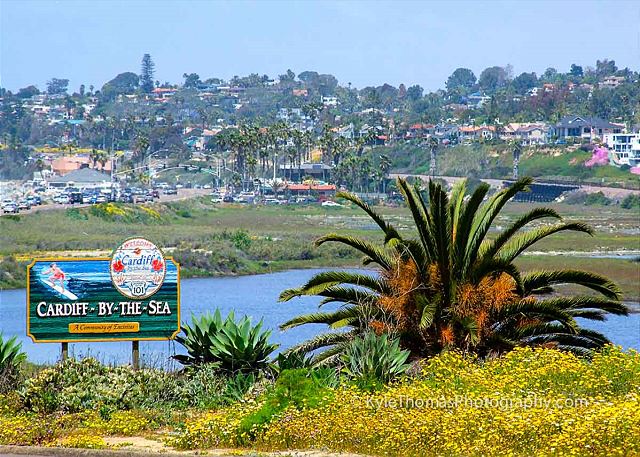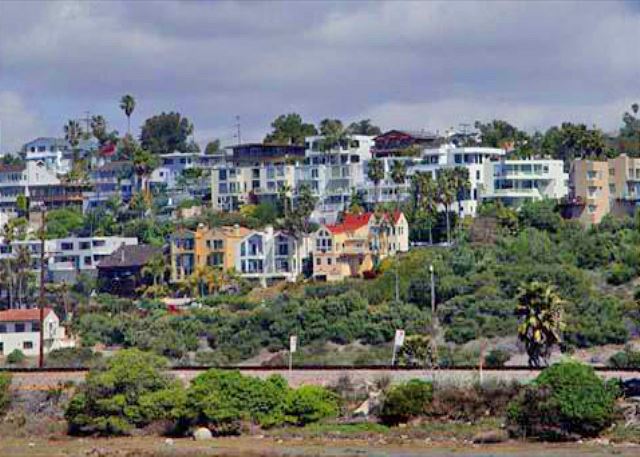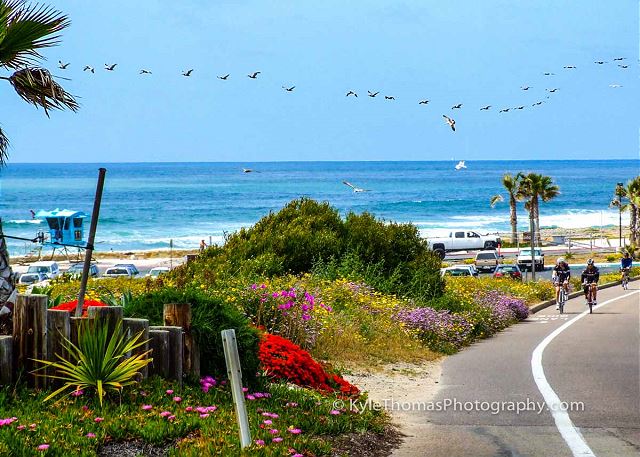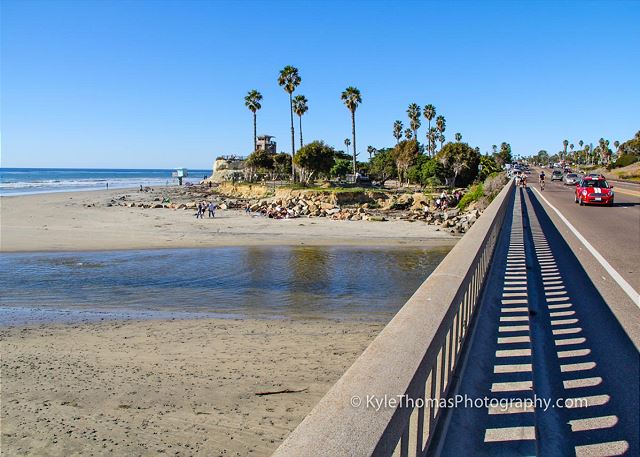 Book Your Stay!
Select your arrival and departure dates below to reserve this unit.


Happiness Is A Day At The Beach! CAR2235C
2 BR | 1 BA | Sleeps 5
Charming Beach Cottage - CAR2235C

CARDIFF-BY-THE-SEA - FAMILY FUN, SUBLIME SURFING & A LOCAL, LAID-BACK VIBE.

Classic California beach cottage is a beach lover's delight! 4 blocks from the Cardiff by the Sea village & 5 blocks from the beach. Living room with ocean view, full kitchen, two comfortable bedrooms & one bathroom. Large deck with beautiful ocean view. Includes a fenced in back carport for 2 cars, air conditioning in living room and second bedroom & ceiling fan in king bedroom (No air in master bedroom.)

Perfect for two couples or a family of 5.

Cardiff-by-the-Sea, usually referred to as Cardiff, is a beach community located in Encinitas, bordering Solana Beach to the south in San Diego County, California. The Pacific Ocean is to the west of Cardiff, Encinitas on its east and north, and a beach and lagoon on its south. Cardiff is also home to a few well-known surf spots, such as Swami's and Cardiff Reef.

Walk to many fine restaurants, a craft beer tasting room, fabulous Seaside Market and many fine shops.
Just a short drive can take you to San Diego's fantastic attractions including the San Diego Zoo, Sea World, Balboa Park, Legoland, Safari Park, golf courses, and Del Mar Racetrack.


Rates

Begins
Ends
Weekly
Monthly
Apr 01, 2019
Jun 14, 2019
$1,976
Jun 15, 2019
Sep 15, 2019
$2,876
$12,158
Sep 16, 2019
Dec 31, 2019
$3,075
$7,688
Jan 01, 2020
Mar 31, 2020
$2,114
$8,600
Ironing Board
Linens
Air conditioning master bedroom
High quality linens
High Speed Internet
Nearby Post Office
Cable Television
Television
Coffee Maker
Cookware
Dishwasher
Full Kitchen
Microwave
Oven
Refrigerator
Stove
Toaster
Utensils
BBQ Grill
Beach Walking
Beachcombing
Deck
Beach
Nearby Grocery
Shopping
Exceptional Sunsets
Near Beach
May 2019

| S | M | T | W | T | F | S |
| --- | --- | --- | --- | --- | --- | --- |
| | | | 01 | 02 | 03 | 04 |
| 05 | 06 | 07 | 08 | 09 | 10 | 11 |
| 12 | 13 | 14 | 15 | 16 | 17 | 18 |
| 19 | 20 | 21 | 22 | 23 | 24 | 25 |
| 26 | 27 | 28 | 29 | 30 | 31 | |
June 2019

| S | M | T | W | T | F | S |
| --- | --- | --- | --- | --- | --- | --- |
| | | | | | | 01 |
| 02 | 03 | 04 | 05 | 06 | 07 | 08 |
| 09 | 10 | 11 | 12 | 13 | 14 | 15 |
| 16 | 17 | 18 | 19 | 20 | 21 | 22 |
| 23 | 24 | 25 | 26 | 27 | 28 | 29 |
| 30 | | | | | | |
July 2019

| S | M | T | W | T | F | S |
| --- | --- | --- | --- | --- | --- | --- |
| | 01 | 02 | 03 | 04 | 05 | 06 |
| 07 | 08 | 09 | 10 | 11 | 12 | 13 |
| 14 | 15 | 16 | 17 | 18 | 19 | 20 |
| 21 | 22 | 23 | 24 | 25 | 26 | 27 |
| 28 | 29 | 30 | 31 | | | |
August 2019

| S | M | T | W | T | F | S |
| --- | --- | --- | --- | --- | --- | --- |
| | | | | 01 | 02 | 03 |
| 04 | 05 | 06 | 07 | 08 | 09 | 10 |
| 11 | 12 | 13 | 14 | 15 | 16 | 17 |
| 18 | 19 | 20 | 21 | 22 | 23 | 24 |
| 25 | 26 | 27 | 28 | 29 | 30 | 31 |
September 2019

| S | M | T | W | T | F | S |
| --- | --- | --- | --- | --- | --- | --- |
| 01 | 02 | 03 | 04 | 05 | 06 | 07 |
| 08 | 09 | 10 | 11 | 12 | 13 | 14 |
| 15 | 16 | 17 | 18 | 19 | 20 | 21 |
| 22 | 23 | 24 | 25 | 26 | 27 | 28 |
| 29 | 30 | | | | | |
October 2019

| S | M | T | W | T | F | S |
| --- | --- | --- | --- | --- | --- | --- |
| | | 01 | 02 | 03 | 04 | 05 |
| 06 | 07 | 08 | 09 | 10 | 11 | 12 |
| 13 | 14 | 15 | 16 | 17 | 18 | 19 |
| 20 | 21 | 22 | 23 | 24 | 25 | 26 |
| 27 | 28 | 29 | 30 | 31 | | |
November 2019

| S | M | T | W | T | F | S |
| --- | --- | --- | --- | --- | --- | --- |
| | | | | | 01 | 02 |
| 03 | 04 | 05 | 06 | 07 | 08 | 09 |
| 10 | 11 | 12 | 13 | 14 | 15 | 16 |
| 17 | 18 | 19 | 20 | 21 | 22 | 23 |
| 24 | 25 | 26 | 27 | 28 | 29 | 30 |
December 2019

| S | M | T | W | T | F | S |
| --- | --- | --- | --- | --- | --- | --- |
| 01 | 02 | 03 | 04 | 05 | 06 | 07 |
| 08 | 09 | 10 | 11 | 12 | 13 | 14 |
| 15 | 16 | 17 | 18 | 19 | 20 | 21 |
| 22 | 23 | 24 | 25 | 26 | 27 | 28 |
| 29 | 30 | 31 | | | | |
January 2020

| S | M | T | W | T | F | S |
| --- | --- | --- | --- | --- | --- | --- |
| | | | 01 | 02 | 03 | 04 |
| 05 | 06 | 07 | 08 | 09 | 10 | 11 |
| 12 | 13 | 14 | 15 | 16 | 17 | 18 |
| 19 | 20 | 21 | 22 | 23 | 24 | 25 |
| 26 | 27 | 28 | 29 | 30 | 31 | |
February 2020

| S | M | T | W | T | F | S |
| --- | --- | --- | --- | --- | --- | --- |
| | | | | | | 01 |
| 02 | 03 | 04 | 05 | 06 | 07 | 08 |
| 09 | 10 | 11 | 12 | 13 | 14 | 15 |
| 16 | 17 | 18 | 19 | 20 | 21 | 22 |
| 23 | 24 | 25 | 26 | 27 | 28 | 29 |
March 2020

| S | M | T | W | T | F | S |
| --- | --- | --- | --- | --- | --- | --- |
| 01 | 02 | 03 | 04 | 05 | 06 | 07 |
| 08 | 09 | 10 | 11 | 12 | 13 | 14 |
| 15 | 16 | 17 | 18 | 19 | 20 | 21 |
| 22 | 23 | 24 | 25 | 26 | 27 | 28 |
| 29 | 30 | 31 | | | | |
Available
Unavailable
Check-In Only
Check-Out Only